Which patio doors are best for your home?
In the UK Patio doors are prized. They let in heaps more light all year round, and let's face it, in Britain we will take what we can get of the sun.
They also add style to both the inside and outside of your home, as well as functionality, security, and value.
Finding the best door for you and your home will depend upon a few different things.
Your tastes and your style
The style of your home
Your intended use for the door/garden
And your budget - the cost of patio doors is often a key part in choosing the right door for your home
There are three main types of patio door available in the UK. These are french doors, sliding doors, and bi-fold doors.
You also will need to take into consideration the type of material you'd like for your door frames and the additional features you might be offered.
Types of patio door
As you can see from the pictures, two doors is better than one. They allow for more open space, light, and views of your garden. They are easy to move around and are a practical choice for many homes.
Pros of french doors
These doors will suit a wide range of property styles
They can be used as single or double doors
The glazing can be nicely enhanced with Georgian bars
They are very practical
Cons of french doors
They are not suitable for very wide openings
They can also slam shut in the wind when unsecured (a nuisance but not a big deal, admittedly)
They will need to open inwards or outwards which takes up some space.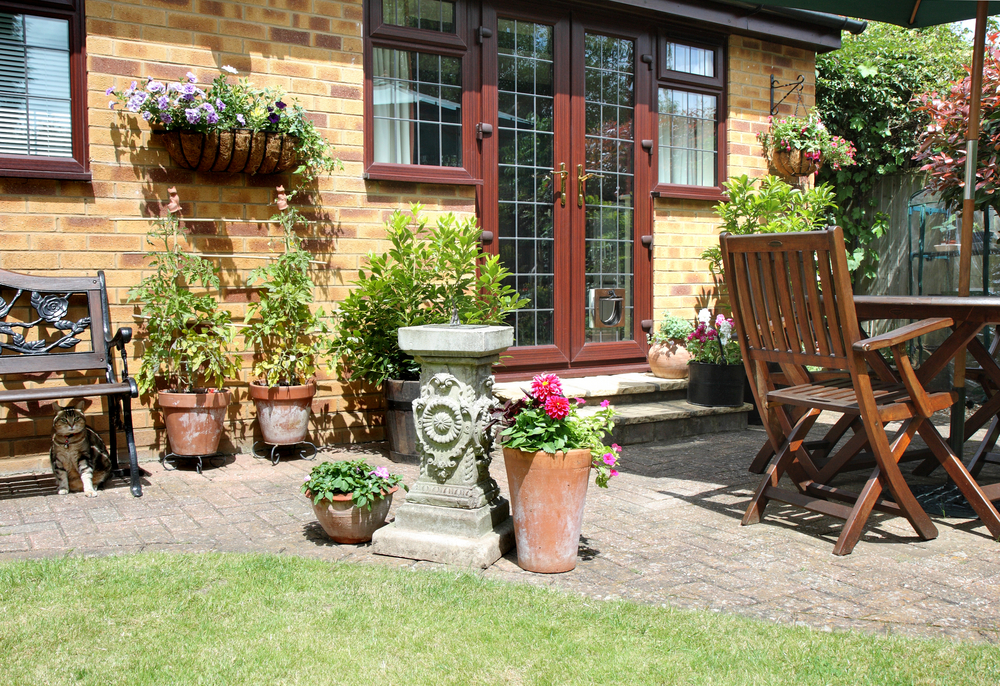 A nice set of french doors could lead out on to any sort of garden, from any sort of house. They're incredibly versatile and can add just a touch more light and beauty anywhere.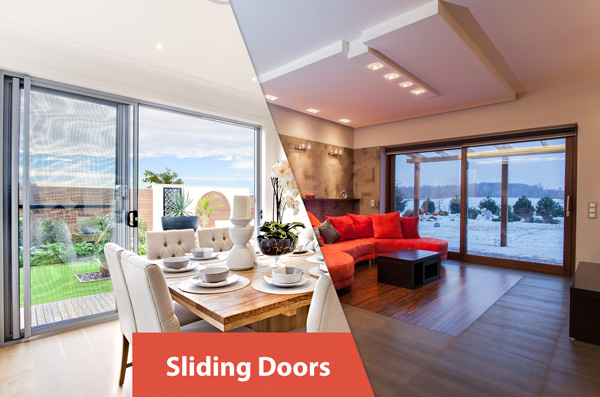 Popularised in the 1970s, sliding doors are still very commonplace in the UK. This is because they are easy to open and have a stylish effortless look that allows for incredible views of your garden.
Most commonly sliding doors run on tracks on the floor, but there has been a recent trend for sliding doors with tracks at the top of the frame.
Pros of sliding doors
These doors allow for unobstructed views of your garden
Takes up no extra space when open
They won't slam shut in the wind
They can be wider than a french door
They are suitable for wider door openings
Cons of sliding doors
They are not suitable for smaller door openings
The tracks can be a bit difficult to clean
They only open on one side, as the door slides to overlap the window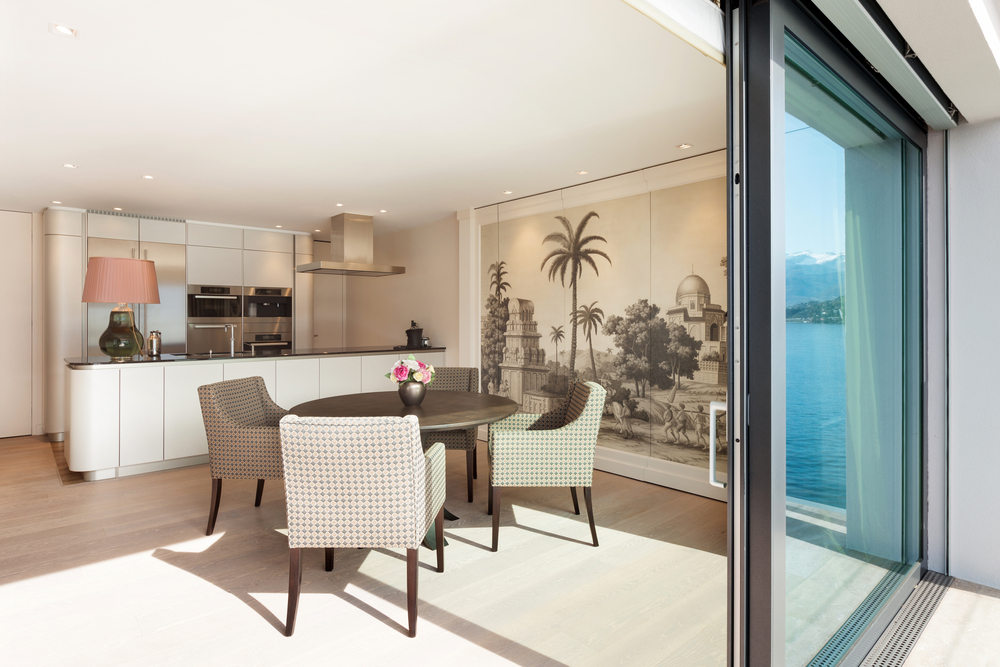 Sliding doors can suit any home, really, they are stylish and easy to use. They are also mostly glass so really do allow for some of the best views of your garden.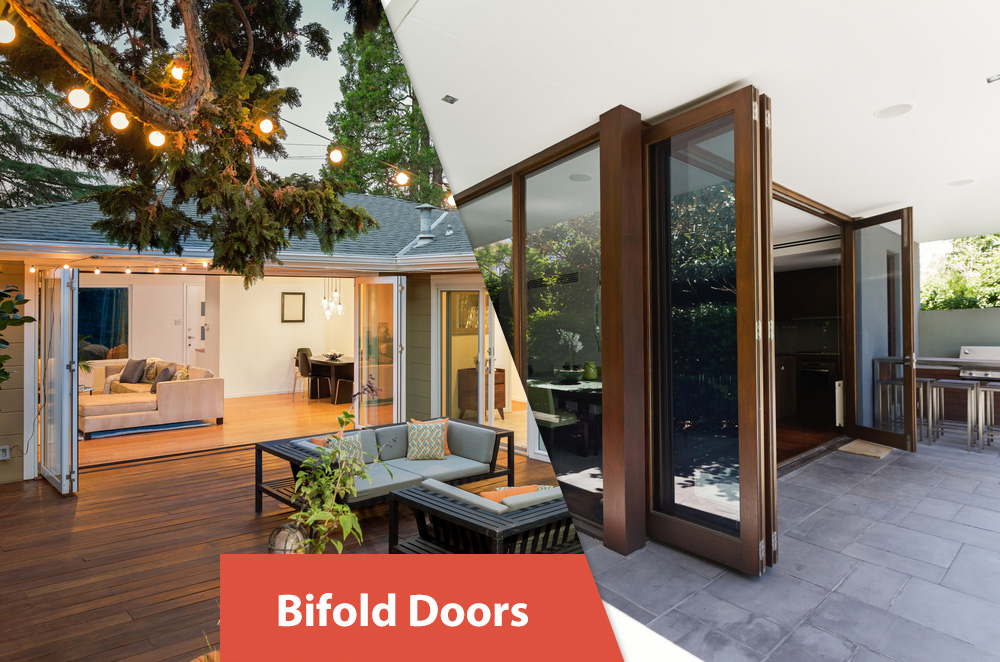 These doors have become more and more popular in the UK. They are considered to be both highly stylish and highly convenient.
Due to the way the doors fold they allow for the widest possible space to be open, and can be made larger to suit any space.
Pros of bifold doors
These doors maximise lights and views
They fold up when opening so you can create a huge open space between your home and garden
They frame the outside nicely, making a feature of your garden view
They can suit larger sizes of door opening
Cons of bifold doors
They do stack at the side of the door frame, so some space is needed here for this.
These patio doors cost more than other types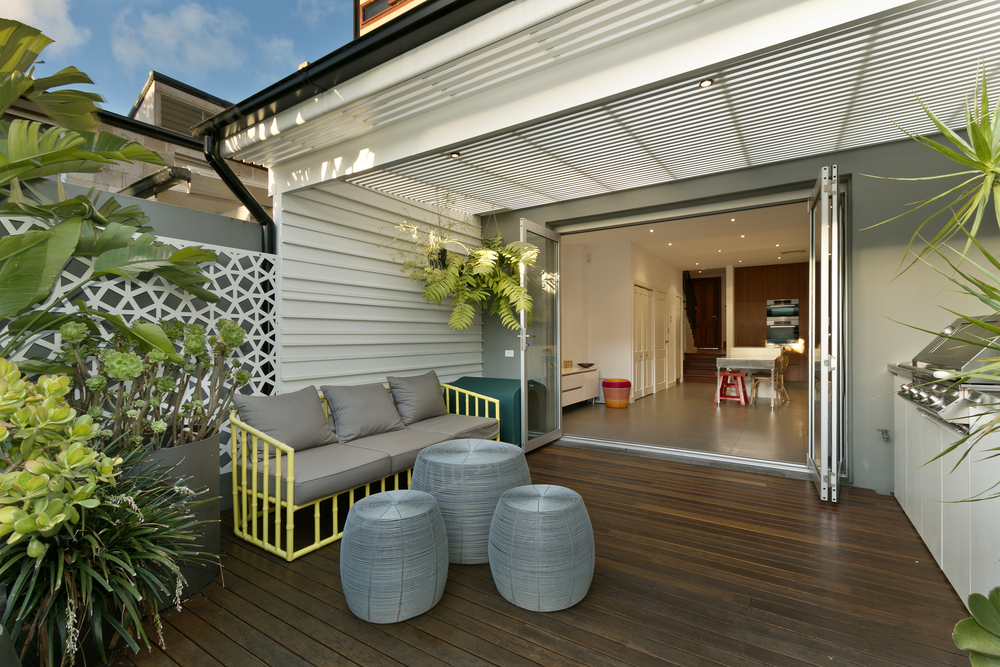 These doors are super functional making them perfect for entertaining guests and making the most of the summer time. They are a wonderful addition to any sort of home. 
Other types of doors
There are some other specialist doors on the market, this is a brief overview of them so you know what they are. These patio doors have a higher cost because they are specialist.
Pocket doors: These are sliding doors, but the track is built into your wall. Which means the door panels slide into the wall and the whole door frame can be open.
Pivot Doors: These turn 90 degrees on a central pivot. Incredibly stylish and just a little bit flashy, but they're not really suitable for very exposed areas. 
Corner doors: Go even further and open up the whole corner of your room! These doors are often made up of bi-fold or sliding doors and create a huge wide open space.
What material should my patio doors be?
The most popular materials are aluminium, wood, and PVCu. Read on to discover which type of patio door material would be best for your home
PVCu frames are a popular and affordable option.
Thicker frames: PVCu frames need to be thicker as they aren't as naturally strong as wood or aluminium.
Affordable choice: These frames are usually the cheapest. So if you're looking for a good deal on your patio doors PVCu might well be the best material for you.
Available everywhere: There's a lot of choice available in PVCu.
Due to the thicker frames, PVCu doors will have a higher threshold for the door, and therefore there will be a higher step.
Aluminium frames look stylish and modern. 
Slim frames: The slim frames of aluminium allow you to maximise your views of the outside.
Strong: The strength of these frames lets you made doors tall and wide.
Style: These frames come in a wide range of colours and suit many styles.
That being said, aluminium frames for patio doors are a higher price that PVCu.
Wood patio door frames are classically stylish and timeless.
Stunning: Wooden doors are stunning and they never go out of style.
Natural: The natural material is on trend
Stay warm: Wooden frames are very thermally efficient, keeping you warm in the winter!
Though wooden patio doors are attractive they are also more costly. They are also slightly harder to find as they should be provided by specialist installers who can also advise you on caring for the wood.
So, what do you think? Is there anything else you'd like to know about patio doors?